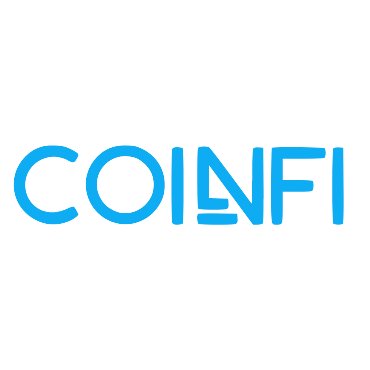 We're a fast-moving cryptocurrency media and software startup looking for a motivated and detailed oriented CoinFi News Article Moderator to help us manage our CoinFi News database.
Our Story
When CoinFi cofounder Tim quit his job as a hedge fund trader to trade cryptocurrency full-time, he realized there was a lack of institutional calibre research and trading tools like he was accustomed to on Wall Street.
Tim, Han, and Nate realized there was a big gap in the market that we could solve with a new type of crypto market intelligence platform.
We quickly got to work and in Aug 2017 launched a token sale. This culminated in Jan 2018 when we raised $15M USD to grow our cryptocurrency media and software startup. Thanks to the token sale, we already have a subscriber list of 80,000+ readers and a telegram community of 23,000+ crypto investors.
While it's still early, we're on our way to becoming the leading provider of cryptocurrency market analysis and trading intelligence for the cryptocurrency markets.
Job Description
What will you be doing?
CoinFi News is an aggregated news feed providing investors with a way to filter out and see only the latest happenings that are relevant to them. For example, an investor who's invested in Ethereum may be interested in Ethereum news, but not so much in news related to NEO. Another investor may be interested in reading partnership news, but not news regarding security. In order for us to tailor to their needs, we need each news article to be properly classified and tagged so that investors can choose to see the news articles that they want to read. This is where your job comes in.
You will be doing the following:
Tagging each article with the relevant news categories (Founder News, Partnership, ICO, etc)
Tagging each article with the relevant coin tickers (BTC, ETH, LTC, etc)
Deleting any duplicate or irrelevant articles from our database
Qualifications
Extremely organized, detail oriented and systematic
A demonstrated interest and proficient knowledge in cryptocurrencies
Keeps up to date with cryptocurrency news often
Fluent in reading and spoken English
Adaptive and quick at learning to use new software
Self starter who knows how to hustle and gets things done with minimal supervision
Works very well under pressure
Compensation
$12 USD per hour
When Applying
Please indicate the shifts you are available for work:
Shifts available for work:
Monday to Friday shift
Saturday and Sunday shift
Times available for work within those shifts:
3:30PM - 11:30PM (UTC+0) (ALL SHIFTS FOR THIS TIMESLOT ARE FILLED)
11:30PM - 7:30AM (UTC+0)
7:30AM - 3:30PM (UTC+0)
View all blockchain jobs at CoinFi
Similar Blockchain jobs:
4w
4w
2w
4w
3w