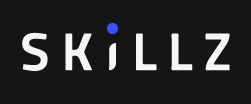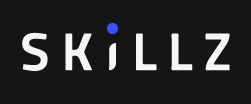 SkillZ is born out of our own frustrations in building distributed products.
Infrastructure companies always pave the way for faster emerging technologies adoption. The electrical grid enabled the growth of consumer appliances; telecommunications networks enabled the growth of Internet-based products.
We provide the infrastructure for the next light bulb, the killer application of the decentralization world. This is the early days of decentralization and we give picks and shovels for those who bring this future a bit closer to the present.
SkillZ was founded in 2018 and we now support over thirty teams to build the decentralized future.
By building scalable and reliable infrastructure tools, we help every team go beyond proofs-of-concept and deliver production-grade products. Builders get read-and-write nodes they can rely upon to focus on building decentralized apps; Investors get validator nodes they leverage to support protocols they believe in.
We are a small founding team with deep experience in crypto, hiring and infrastructure.
We're supported by a close group of investors and advisors that we admire, including people from Ledger, Scaleway, and Bitfury.
Job Description
The job
Since our 1st product launched in August 2020, we have observed a significant and sustainable growth ever since.
We now need to scale our operations management to maintain the highest level of service with our current activities and prepare for the next product releases.
In this new position, you'll strengthen the business team, directly managing a customer base of 100+ clients and partners, and help SkillZ to continue accelerating its growth.
After a first onboarding week, you'll quickly be autonomous with customer interactions and day-to-day operations management.
You will lead the customer's onboardings on our products and then manage the relationship's success and upsell with the client.
We are always willing to improve and learn, hence we will rely on your opinion and experience to make better everything that can be improved
---
The skillset
Prior experiences in customer relationship management and Sales are a plus
Fluent English required
Outstanding relational skills
Prior knowledge and/or experience in blockchain ecosystems is a plus, including all personal experience.
Outstanding curiosity and will to develop a deep understanding of Web3, blockchain protocols, including technicals, crypto-economics, and related ecosystems (Infrastructure, SaaS, DeFi, CeFi, etc.) to achieve a global understanding of business implications
Broad knowledge and interest in blockchain technicals & crypto-economics (Proof of Stake, DeFi, etc.)
As a pro-active person, you'll help to improve processes and tools efficiency
With an optimistic mindset, and ability to understand and meet customers' requests, providing relevant information to achieve the highest level of customer satisfaction
Very comfortable working with Excel and/or Google Sheets for internal purposes and end-users reporting.
Linux (CLI use & Bash script or other scripting languages) abilities will be a very appreciated plus without being required.
---
Within 1 month, you'll
Complete the one-week onboarding program designed to get you up to speed on all aspects of the business. You'll learn about our company, products, vision, and team and understand how your role fits into SkillZ's broader organization.
Manage day-to-day customers requests and success, alongside your manager.
Conduct 1:1s with your team to learn more about each person's strengths, interests, roles, and responsibilities.
Work with the Sales, Infrastructure, and Software departments to understand ongoing and upcoming important projects and desired outcomes.
---
Within 3 months, you'll
Deeply understand crypto-economics (PoS, protocols tokenomics, etc.) and blockchain infrastructure.
Take the lead on customers success and operations:

Conduct pre-sales meetings
Lead Customers onboarding
Internal and customer reporting
Send a daily newsletter to all our customers
Day-to-day requests

Participate in SkillZ's product development process and Business Development strategy.
Be able to lead due-diligences on the newest blockchain protocols and applications (DApps)


Process
Apply with your resume and a short introduction to: ¯\\_(ツ)_/¯
First interview with Business Lead
A second interview with the founders
Let's go!
Similar Blockchain jobs:
2w
4w
3w
2d
17h