Technology Analyst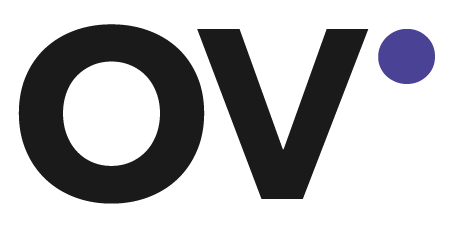 A Custom Accelerator for Web 3.0.
We have advised, invested in and incubated 25 projects in the New Data Economy over 5 years. We have condensed 5 years of learning into an accelerator program to support pre-seed stage startups across all 3 key layers of Infrastructure, Middleware & Applications.
Providing customised entrepreneur mentorship and bespoke Web 3 expertise and support:
New business / governance models

Open source landscape

New technology stack / developer tooling

New fundraising mechanisms

New regulations (data, privacy & crypto)
With Base Camp, we are recruiting, financing and providing a launchpad for pre-seed projects anywhere in Europe. Providing product support, hub services, and partnering with them on their web 3 concepts. We run multiple cohorts per year with six to ten startups each.
Recent Base Camp alumni startups include:
Blockchain analytics tools for cryptoassets

Self sovereign identity for gaming and beyond

Decentralised mobile network infrastructure

Relayer network for decentralised apps with frictionless user experience

Infrastructure for tokenising and trading real-world things as NFTs

Immutable financial market data for digital and traditional assets
Job Description
Responsibilities
Advising portfolio companies on technical design and performing any associated market research.

Performing technical due diligence and advising the investment team on potential investments.

Supporting portfolio companies in software development where needed, e.g. to develop additional features or UX components such as APIs and front-ends.

Developing PoC applications using technologies such as JavaScript, Python, Solidity (Ethereum) and IPFS. There is flexibility for you to choose your own languages and tools, but you will need to be able to pick up new languages quickly.

Producing technical reports and blogs covering industry trends, including writing any software required to gather and visualise data. Again, there is flexibility for you to choose your own languages and tools.

Presenting your work and the startups we work with at events, and being active in developer communities e.g. on Discord and Gitter.
To be successful, you will:
Become a trusted member of the team whom others can rely on to get things done

Work autonomously, while communicating often and clearly

Maintain high standards in information security

Automate as much as you can, in your own work and that of others

Learn fast. You'll work with many different quickly evolving technologies.
Qualifications and Skills
The ideal candidate is a software engineer with experience in blockchain and pitching technical products.
1-3 years experience in a software-focused role.

Undergraduate degree in a quantitative subject with a programming component.

Strong programming skills in a leading object-oriented language such as Python or Java.

2+ years of JavaScript experience.

1+ years of smart contract development experience, preferably Solidity.

Hands-on experience with blockchain technologies such as Ethereum, Bitcoin, Corda and IPFS.

Know your way in many different programming languages and technology stacks and quickly get up to speed with new ones, rather than be an expert in a single one.

Technical architecting ability, particularly scalability and security.

An aptitude for code review and an understanding of the markers of a quality codebase (design patterns, testing, documentation, commit activity, CI/CD).

Strong interpersonal skills: ability to advise on technical direction and explain technical concepts to non-technical audiences.

Great writing skills

Some experience with setting up and running blockchain nodes
Nice-to-haves:
Software security training, particularly smart contract security.

Proven blockchain technical design experience.

You are comfortable with public speaking and writing

Rust, Go.
Benefits
Fast track your career by getting 5 years technology experience in 1

Build your profile as an analyst and developer in Web 3

Work with bleeding edge technology in an exciting, rapidly developing industry space.

Exceptional freedom to choose your own technology stack to get the job done.

Hands on experience in scaling a startup, 'insider view' from the VC side.

Join an early stage company with a vibrant and diverse team and experience the entrepreneurial journey

Apply your skills to make a genuine difference in the world

Build the next generation of business and the internet

Competitive salary with room for growth
Working at Outlier Ventures
At Outlier Ventures we value curiosity of mind and an agile, entrepreneurial mindset. We are looking for people who combine the ability to think long term with the capability to identify what is important, and move quickly to create value.
We value all people, regardless of their gender, age, disabilities, race, ethnic origin, pregnancy or maternity status, religious beliefs, political beliefs, marital status or sexual orientation.
We encourage applicants from all backgrounds, and are committed to promoting equality at every opportunity both as a partner, provider of services and as an employer.
We are an open and honest team, you will need a collaborative mindset, and one that aims for rigorous thinking but is able to respect diversity of thought.
Our business philosophy is founded on thinking deeply and adopting contrarian positions so to support that we aim to attract and inspire a diverse team of thinkers and doers.
We combine thinking with a high expectation of quality so you will do well in our team if you can execute with passion and with attention to detail down to the last moment. The businesses and projects that partner with us do so as we add value, and to do that we require the right mix of service and leadership, and the judgement on when to apply each.
Similar Blockchain jobs:
5w
7w
7w
5w
4w