Getting a job in the real world is all about following a planned process till you land a job. But for recent graduates and freshers it can be a daunting task and the available opportunities might seem too few.
Sometimes it even feels like the classic chicken & egg problem: Jobs need experience and to get experience you need a job!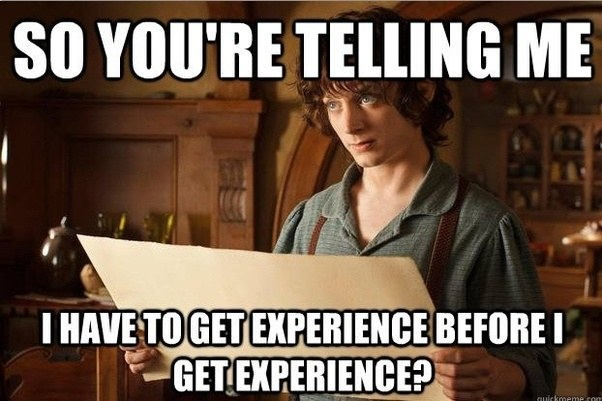 So we created this quick guide for all the freshers and people who have graduated recently to share some insights that can help you land your first job and start building a fruitful career in crypto.
Crypto industry is growing rapidly and is slowly becoming the industry of choice to work in for many people, especially from people in the tech background. They are realizing the potential of blockchain on the world and on their life too.
In fact crypto jobs and applicants have been on a rising trend for the past couple of years, yes even through a bear market.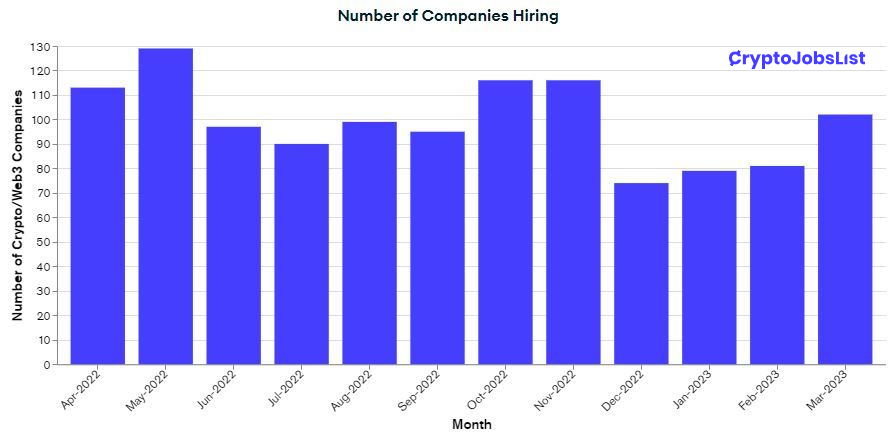 Web3 provides a great environment to work in that is nurturing, lucrative, exciting and rewarding in many different ways.
If you are interested in a complete in depth guide to getting your first crypto job we also have another article which is a little less geared towards fresh graduates but it still should give you a good insight into what the industry demands of the people who want to work here.
Let's get started with our first point.
📚 Research and Educate Yourself About Crypto
To thrive in crypto, it's crucial to invest time and effort into research and education.
Begin by understanding the fundamental concepts of blockchain, including decentralization, consensus mechanisms, and cryptographic principles.
Familiarize yourself with different cryptocurrencies, their use cases, and the underlying technologies driving them. Explore the emerging fields within crypto, such as DeFi, NFTs, and even blockchain gaming.
Here are a few notable sources that you can turn to:
Free Code Camp Tutorials
Dapp University
Ivan On Tech Academy
Whiteboard Crypto - YouTube
Finematics - YouTube
Blockchain Specialization by The State University Of New York on Coursera
On that note, we recently did a podcast on becoming a smart contract auditor with Patrick Collins, one of the most well known educators who has his courses on Free Code Camp as well.
Irrespective of your career path in crypto it is always a great idea to stay updated with industry news through reputable sources, industry blogs, and influential figures on social media.
Crypto moves fast and it pays huge dividends in the long term if you take out some time to keep an eye on what others are building in this space.
You will need to learn to speak like a crypto native and understand what people are talking about. So here is another article to check out if you are interested in entering crypto.
You can also attend blockchain conferences, webinars, and meetups to network with experts and gain valuable insights into the latest trends and innovations.
📱 Learn the Technical & Not So Technical Skills
A big portion of jobs in crypto are actually non technical however we still suggest that you at the very least understand the basics of blockchain and the tech behind it.
You don't need to start coding but it would be a huge advantage if you know how things work under the hood.
For example, if you are a social media manager who understands the tech behind things you can deal with a potential community backlash because of a bug much better than if you didn't.
You'd also be able to create a higher quality content reducing the time and money your company has to put into the pieces you create before publishing them in turn making you a more valuable asset.
To start you can explore basic principles of cryptography & blockchain, as it forms the foundation of blockchain.
Understanding cryptographic concepts, what encryption algorithms are, and digital signatures etc. will enhance your ability to provide more value irrespective of what job role you are aiming at.
👷🏻👷🏻‍♀ Build Your Portfolio
The industry is relatively new and people who are hiring do not expect candidates to have 10 years of blockchain experience and they are usually open towards fresh graduates if candidates are able to communicate their value well.
This is where having a small project portfolio even if a personal one really helps. A small Twitter account that provides crypto news, or helpful content that you started and grew to 250 followers is better than having nothing.
It also shows the hiring managers that you are someone who likes to try new ideas and take initiatives. Isn't this what the whole crypto industry is actually about?
If possible, contribute to open-source projects as this can provide quite a lot of experience in a short amount of time and visibility in the community as a bonus.
🌐 Networking Is Key
In almost all of our articles we have given networking a dedicated section and that is for good reason.
Yes it is that important, and no not just in crypto but in life.
Networking plays a vital role in careers, opening doors to potential job opportunities, collaborations, and long term relationships.
Engage with others in the community by joining online forums, discussion groups, and social media communities through platforms like Twitter & Discord.
LinkedIn is another excellent platform to leverage for professional networking.
You can also get a lot of valuable information about working in crypto by reaching out to professionals already working in the industry for quick online coffee chats, traditionally known as informational interviews.
📝 Internships in Crypto
Internships are a fantastic way to gain experience and bridge the gap between theoretical knowledge and real-world applications.
Internships are usually low commitment engagements for both parties involved which makes them an attractive proposition.
They also end up converting into jobs if you do great work and also open up some sort of real world experience for you that you can now add to your resume or your Crypto Jobs List Talent profile.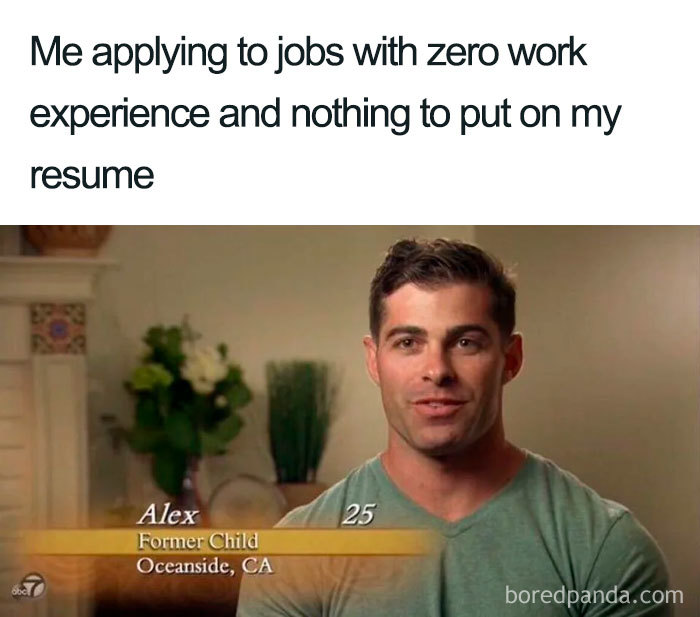 Many crypto projects offer internships & programs specifically tailored for freshers and recent graduates.
When searching for internships, explore both established projects as well as newer & promising protocols too.
A great way is to also search for internships on Crypto Jobs List, we always have a few crypto internships listed on our portal.
💻 Crypto Freelancing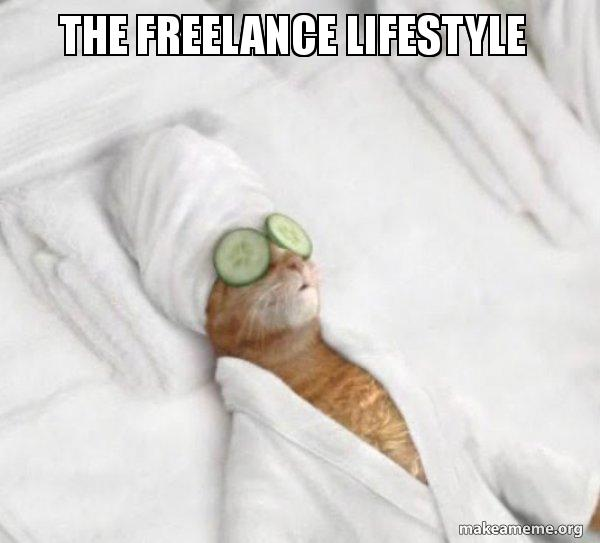 Jokes apart, freelance offers flexibility, varied experience, and the opportunity to work with many different projects in web3 and yes it is real hard work in the industry.
Many protocols require specialized skills for short-term projects such as smart contract development, auditing, content writing, or marketing campaigns.
It's a great way to enter web3 but definitely not an easy one considering most clients for freelance engagements require some kind of past experience.
🎒 Be Open to Learning
If there is one thing we have seen in crypto then it is that this industry is very fast paced and grows rapidly.
If you want to build a successful career in crypto then you must adopt a growth mindset and be open to continuous learning.
We don't need to say much more about this, just go through the resources we shared above and also create a list of resources that you really like learning from too!
In Conclusion
Starting a career in the crypto as a fresh graduate can be an exciting journey filled with immense growth potential.
The quick tips we have shared above are you going to help you plan your career development and job search a bit better.
Remember, web3 offers vast opportunities across various domains, including development, marketing, research, analysis, and more.
Stay adaptable, embrace challenges, and seize every opportunity to expand your knowledge and contribute to the industry.
Good luck on your crypto career journey!