How to make a transition into Blockchain tech related job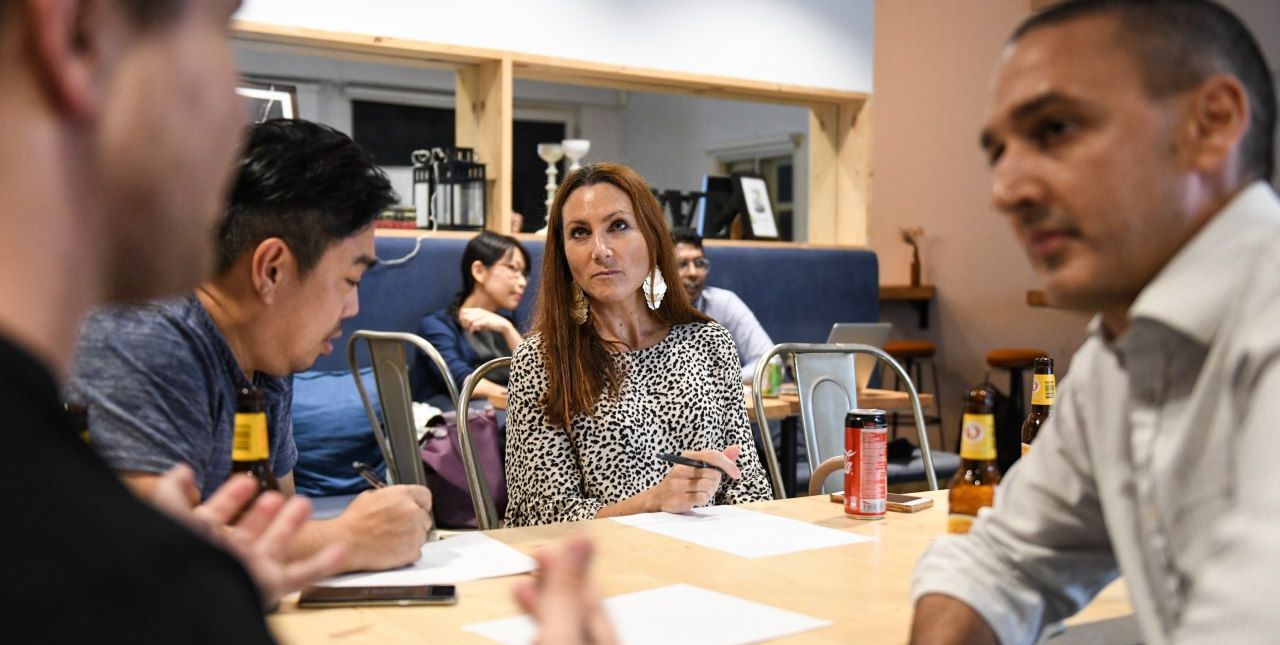 Raman, how come you have spotted the right time and place and created #1 Job Board for Blockchain related Job Openings and professionals interested in this niche?
I've started this job board back in end of September 2017, when I was looking for engineering jobs in cryptocurrency companies myself. I had to jump from site to site, looking for positions in various exchanges, wallets, and research projects. Opportunities were scattered all over the place and pretty hard to come by. So I thought it would be cool to have a centralized (the irony 😅 ) site with all the positions. I thought no one will care about the job board and it'll die off in a week, but, apparently more and more people cared enough about it to start applying to jobs, sharing Crypto Jobs List with friends and, of course, companies started listing their job posts. Today I hope you are enjoying the site, applying to jobs and getting response from hundreds of crypto startups that have listings on CJL to day.
I've heard from you disapproval for recruiters. Some of your colleagues, IT engineers have even Headers in their LinkedIn profiles "if you are a recruiter, don't talk to me". Launching your business you have drifted in HR, how comes?
Well, that's my value, I am one of those head-hunted engineers who knows how to create an appropriate channel. This way I have managed to build a vibrant community of professionals. Yet, I am keen to learn and get more insights on the Recruiting and HR through collaboration with eWatt business development Team.
As having Crypto/Blockchain in the name was sexy and appealing while the market of crypto currencies was bullish, now it may backfire. What is your take on the future of Blockchain technology?
I strongly believe that blockchain technology and cryptocurrencies are still in their infancy stages, almost like the internet in 1990s. The "Facebooks" and "Googles" of crypto-era are yet to be founded and I believe that the only way to grow this industry is to stop checking coin prices every morning, and start building the technology, products and companies that will fuel the coin market growth.
You are a serial entrepreneur, what are your plans for 2019? New project?
Improving and polishing Crypto Jobs List, first of all. Surprisingly, I have decided to put more of the human touch and launch several packages of consulting services for both employers and employees. Though my strength is in Tech, doing that, I will be working on improving mechanics and coming up with solutions for better matching right people with the right opportunities. I have always been a huge fan of MBTI https://www.16personalities.com/ and this test is being used by 80% of Fortune 500 companies for years. Let's see what will come out.
A big topic is transition to Blockchain, I suggest all professionals, who are looking into this space to apply to the blockchain jobs listed on Crypto Jobs List, signup to our newsletter and follow up on social media — to stay on top of the latest career opportunities.