Digital Nomadism has been an exciting phenomenon gaining traction for the last 15 years. A digital nomad can work remotely, usually on the internet. They can go anywhere they please because they are not tied down to one location. Digital Nomads have adapted to the fast-paced changes in society and economy, essentially "living life on their terms".
Many people have been traveling the world for years or months when they work remotely and rely on local economies to survive. The irony is that the two things that these digital nomads need most are a stable, secure Internet connection and a bank account. Traditional currencies can be difficult to exchange in some parts of the world, while banking institutions typically have strict requirements for opening new accounts. Cryptocurrency may solve both of these problems for this special type of people.
Cryptocurrencies can be exchanged online with other currencies or used as a payment system for products and services, such as hotel accommodations. Digital nomads work remotely from an office outside their own country using the internet to maintain contact with clients. Recently there has been a trend of these workers choosing to use cryptocurrency instead of fiat currency for their long-term work abroad.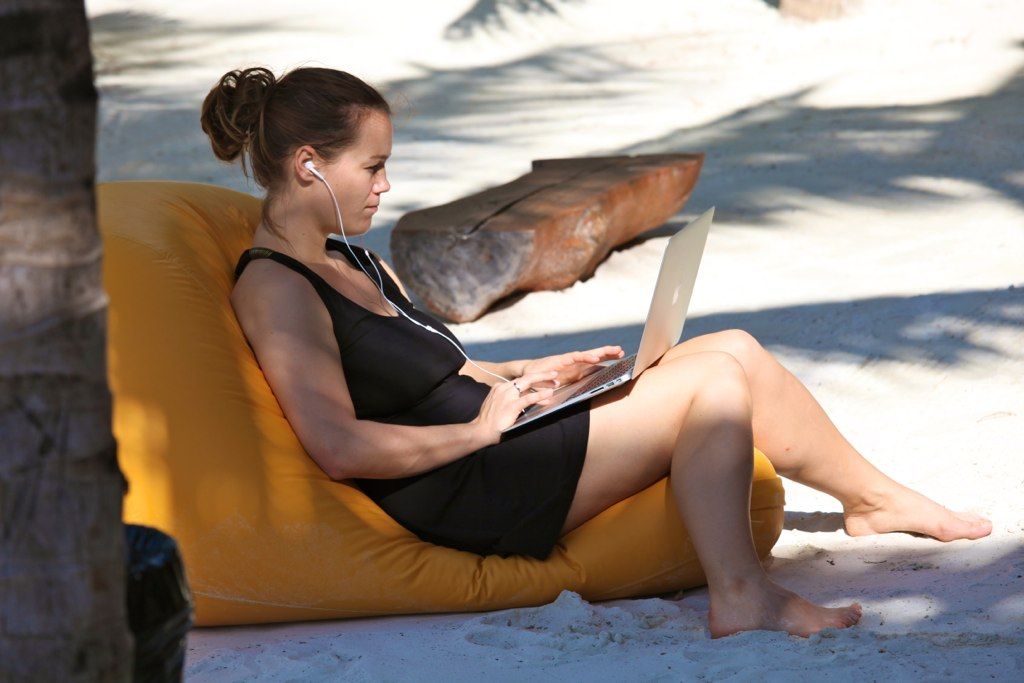 Introduction: What are the challenges of traveling with cash?
Over 60% of people work at least one day remotely out of the week. And with the nature of remote work, they often need to travel for business purposes. However, this comes with its own set of challenges - including total dependence on cash and avoiding high banking or currency exchange fees.
Digital nomads are people who work independently online, detached from an office. They are often found working remotely on the go, traveling to new places worldwide. A recent study by Freelancer.com has revealed that 25% of digital nomads are using cryptocurrencies for payment-related transactions. The most popular cryptocurrency amongst digital nomads is Bitcoin, with 66% of freelancers saying they use it to receive payments.
Cashless Options: Doing business in a cashless world.
A digital nomad is not tied to a single location. Do you want to say goodbye to your home country? You might want to think again. If you are thinking about ditching everything for the sake of breaking free, then you might want to consider having some crypto on hand first. It is essential if you're traveling internationally. Crypto is quickly becoming the most recognized form of currency worldwide.
Jobs that pay in Crypto for Digital Nomads
Cryptocurrency companies have been one of the earliest adopters of remote jobs and digital nomads. In fact, more than 90% of the jobs we receive at Crypto Jobs List are remote. Companies usually do not care about your location. The most important aspect for them is your skill and getting the job done. Crypto fits in nicely with this as they can instantly pay anyone.
Previously, companies had a hard time hiring people from all over the world. It is very expensive in accounting if a small company has people spread worldwide. But with crypto, they can instantly pay their employees all over the world in a few minutes.
Protecting your crypto paycheck
Bitcoin wallets are simply digital wallets that store your cryptocurrency. There are many different types of wallets, each with its pros and cons. However, we will only recommend a hardware wallet if you're receiving regular crypto payments. A Ledger or a Trezor is a must-have for securing your funds. With crypto, you are responsible for your money, and its safety.
Also, another point to keep in mind is that crypto is highly volatile. It could be advantageous at times, but it could also prove to be disruptive if crypto faces a sudden crash and your paycheck no longer covers your rent. So you might want to get paid in stablecoins or convert a part of your crypto paycheck to stablecoins.
Bitcoin ATM's/Crypto ATMs: What are they, where to find them.
Cryptocurrency ATMs are the newest way to cash out cryptocurrencies without going through an exchange. Instead, Crypto ATMs convert crypto to fiat currency, which can be withdrawn as cash. There are several of these machines worldwide, with most being located in North America and Europe. If you're a digital nomad, these machines may be your saving grace.
Other Ways to Cash out your Crypto Paycheck
A popular method to cash out crypto in any country is to use P2P payments. You can sign up on exchanges like LocalBitcoins or Paxful to instantly cash out your crypto into the local currency.
Alternatively, you can also survive entirely with gift cards. Bitrefill has thousands of gift cards for every category you could imagine. Be it food, hotels, phone recharges and even eCommerce shopping. You can even use platforms like Travala to book hotels and flight tickets with crypto directly.
Conclusion: Crypto is the currency for Digital Nomads
While the world has evolved enough for digital nomads to work from anywhere, the finance industry is still stuck in its old ways. There's no question that more traditional currencies like the US dollar or Euro are losing ground as the preferred transaction methods for this demographic. Crypto is quickly replacing fiat currencies because of its convenience and ease of use.
If you're looking to become a digital nomad or you already are a digital nomad, check out the remote jobs that pay in crypto on Crypto Jobs List.