The tech in crypto space is developing really fast and the regulators have had a tough time catching up with it. This has opened doors to scams and financial criminals taking a foothold as with any other rapidly evolving industry.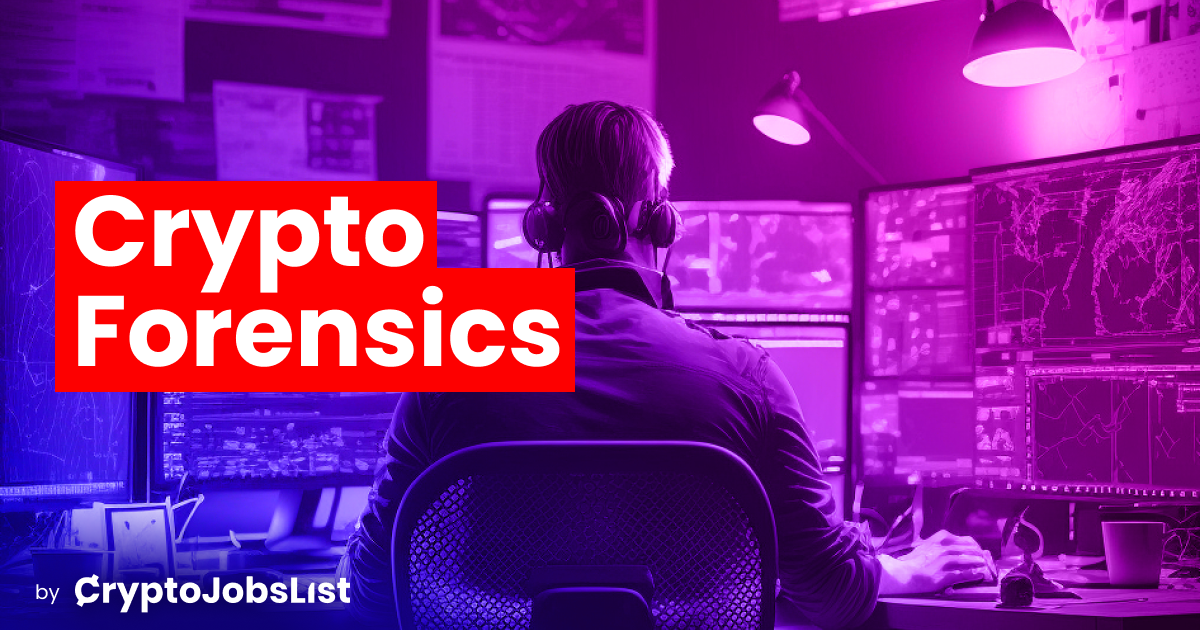 This vacuum has caused a ton of demand for people who can help catch scammers and track the flow of stolen funds efficiently and the available jobs for these Crypto Forensics Investigators or Crypto Sleuths are rising fast.
One such popular name in this pack is ZachXBT. He is one of the most popular and reliable crypto sleuths out there who is looked up to by many.
But first, what exactly is Crypto Forensics Investigation?
Crypto forensics is the art of analyzing crypto transactions to identify illegal activities and track criminals on the blockchain network.
What do Crypto Forensics Investigators Primarily do?
Crypto investigators use various tools and SOPs to analyze transactions across chains, wallets, smart contracts, movement across bridges and everything in between to uncover any fraudulent activity and trace the people behind it.
They are also whistle-blowers on shady activities that might be going on within a project.
What skills do you need to become a Crypto Forensics Investigator?
A deep understanding of:
Decentralized wallets
On-chain analysis
De-Fi protocols
Centralized exchanges
The usual tools used by criminals
As you get better and the cases you pick up get more complex your knowledge of relevant tools should expand naturally with the job too.
When you become a crypto investigator you will end up spending a lot of time looking at blockchain data, tracking wallets and looking at the smallest of details with extreme focus.
This means you must possess strong analytical abilities and capacity to work hard and long with a staggering amount of patience.
It can sometimes take months to successfully track such scammers as they might not move the funds for a long time.
There have been investigations which have taken years to complete and put the scammers behind bars. So a crypto forensics investigator must get themselves ready to keep pounding till the cows come home.
Do you need a degree to become a Crypto Forensics Investigator?
The answer is no, but it won't hurt to have some background in Cybersecurity or a related field.
There are recognized certifications such as CCFI (Certified Crypto Forensics Investigator) that can take you from 0 to 100 in this field.
Let's look at some important tools used by these Crypto Forensics Investigators in their day to day work.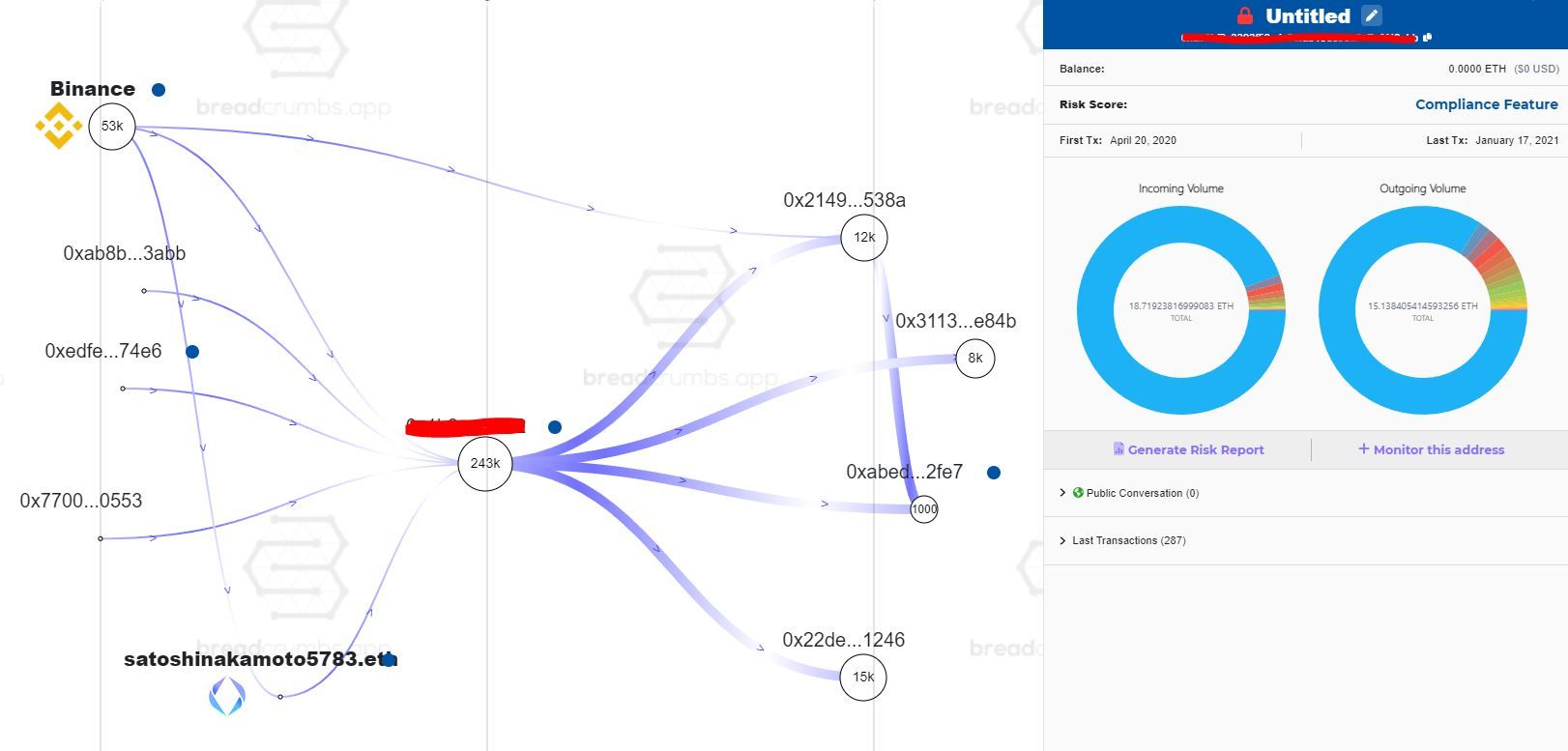 Breadcrumbs.app: This is a widely used tool to investigate the flow of funds when the wallet address is known.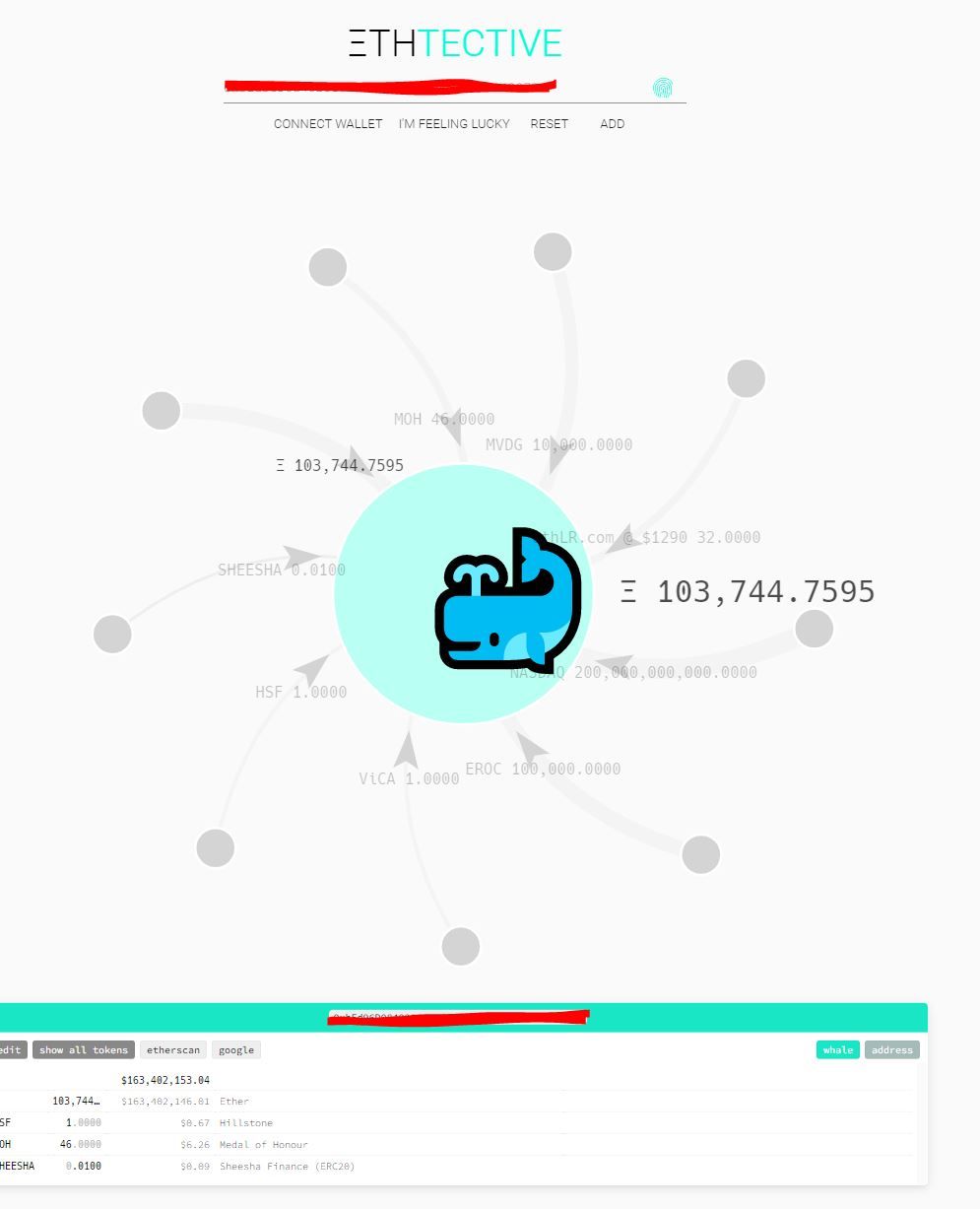 Ethtective: This is another tool that can be used to deduce the flow of funds visually on Ethereum chain.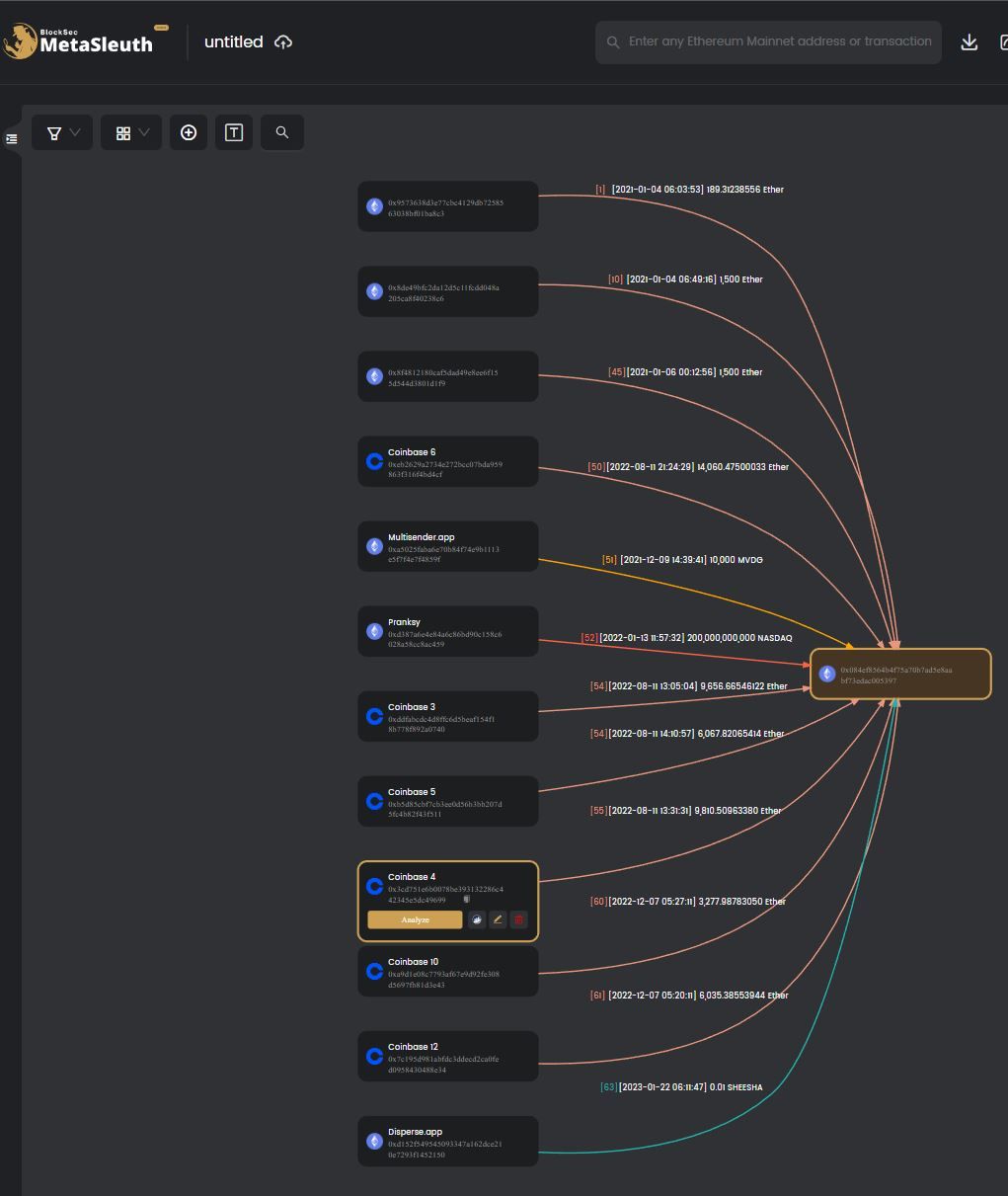 MetaSleuth: This one allows you to see how funds have been moving around and which labeled wallets have been doing transactions with your suspect.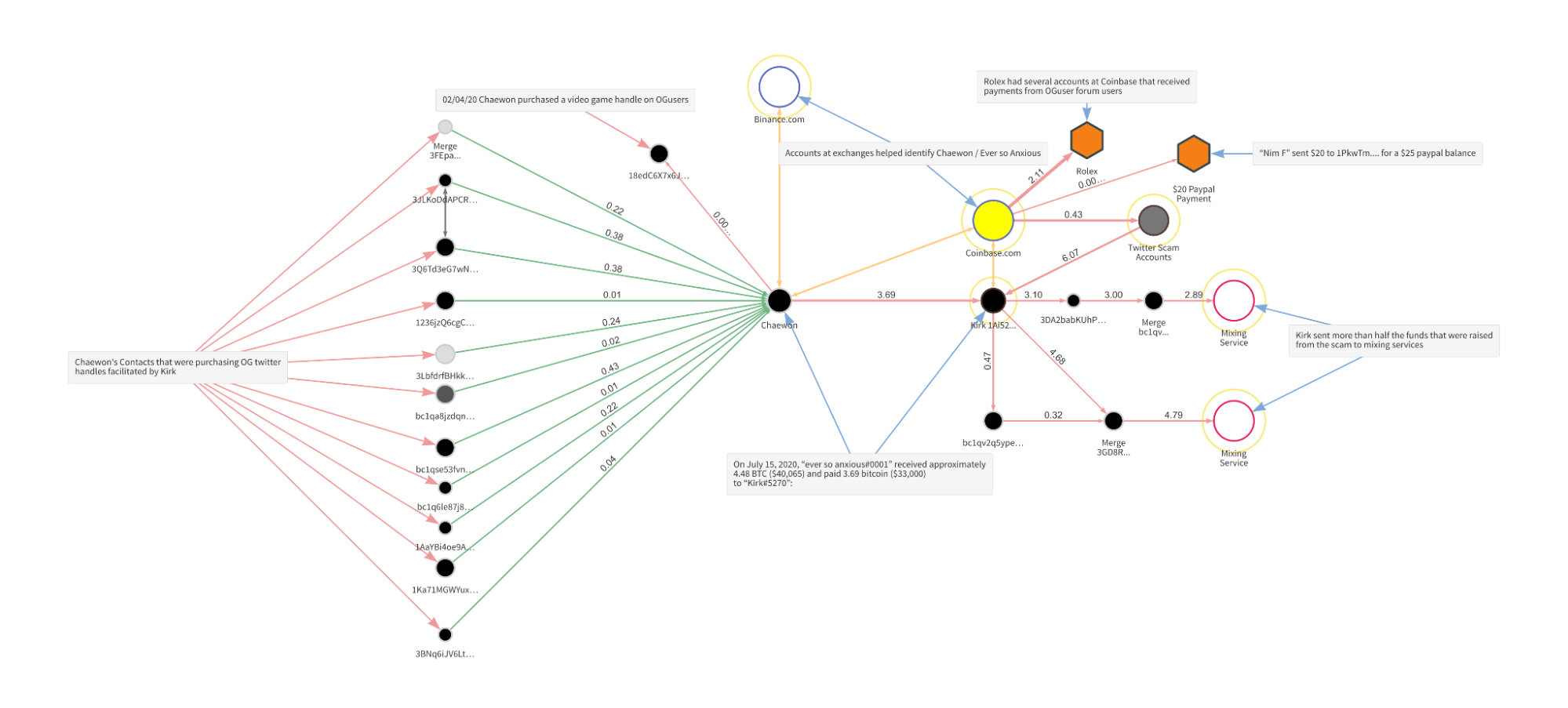 Reactor by Chainalysis: This tool allows you to investigate by following the money, set up clusters, and even trace the funds cross-chain and prepare reports of investigation.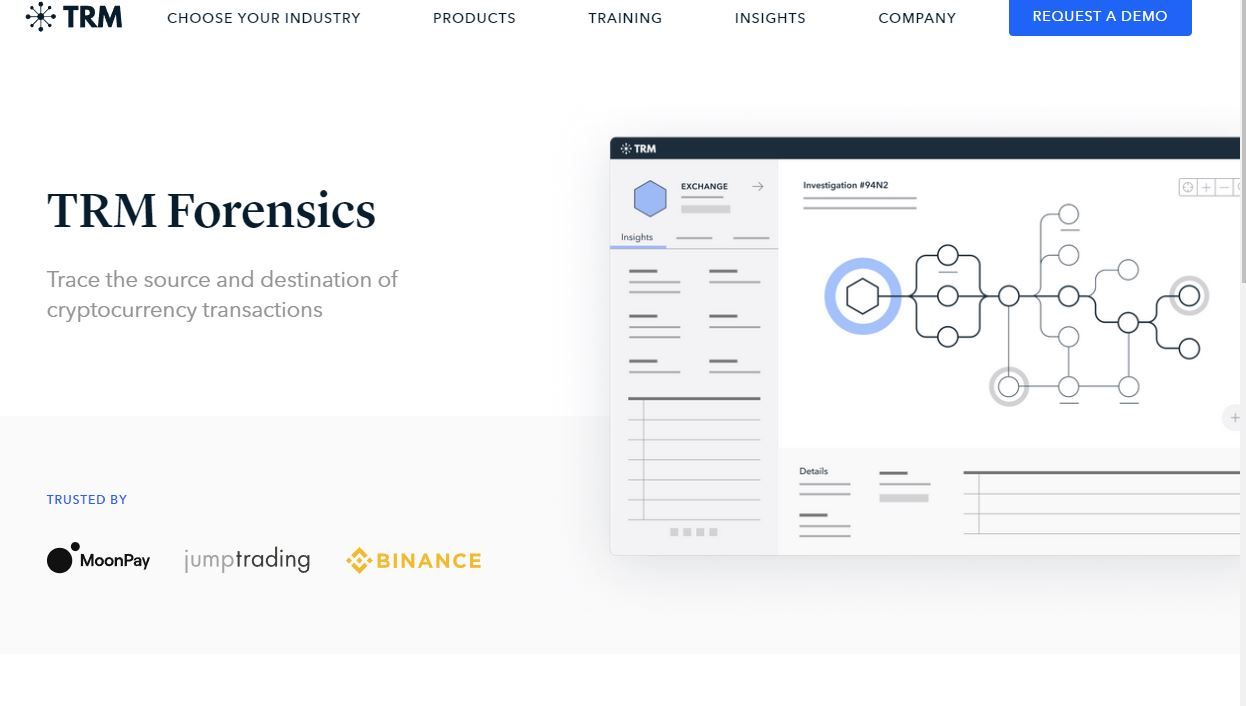 TRM forensics by TRM Labs: This tool has a pretty similar feature set as Reactor(the one just mentioned above).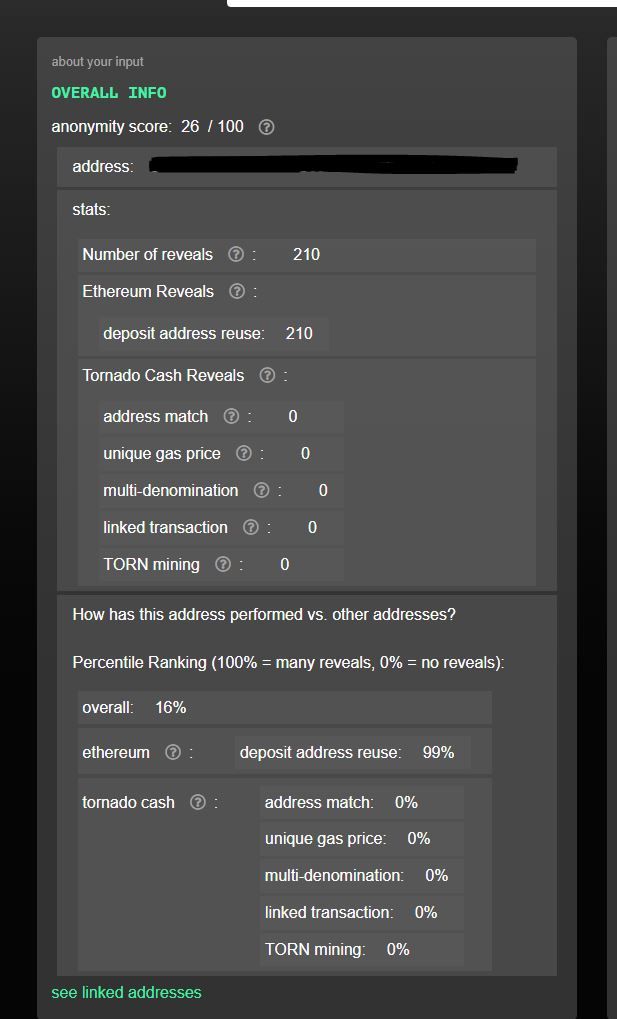 Tuela.xyz: This can help investigators reveal compromised Tornado Cash transactions, which can link a criminal wallet to a known entity.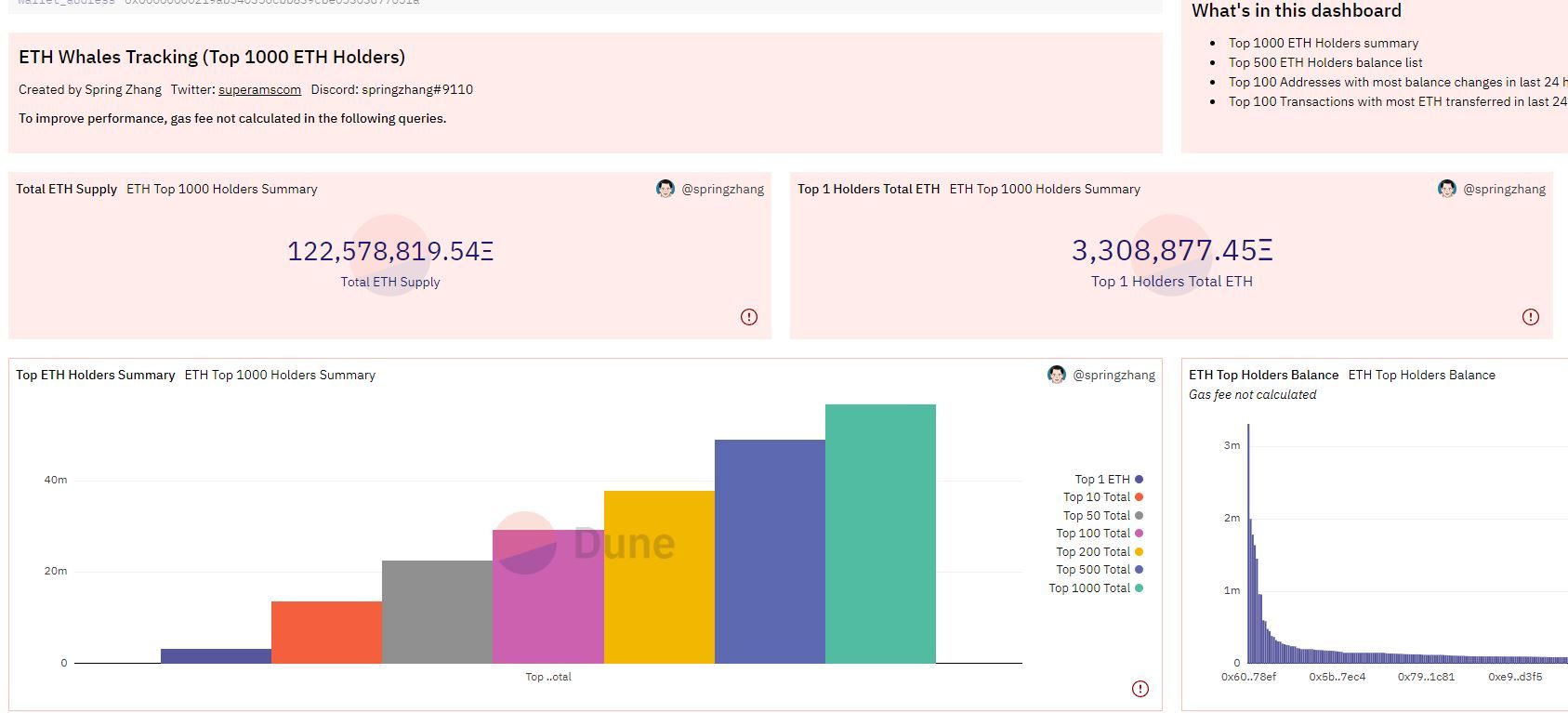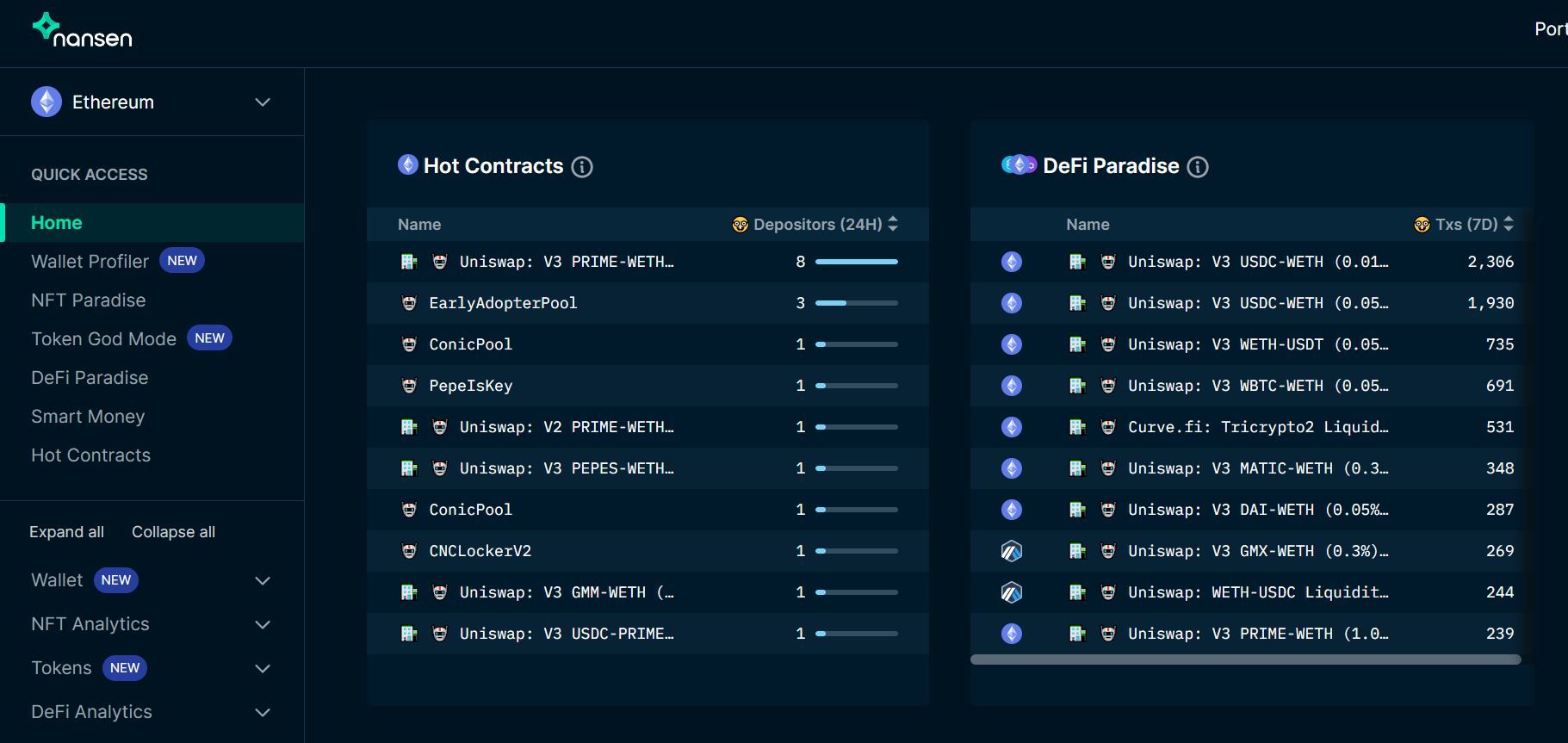 Nansen.ai and DuneAnalytics: These are tools that allow you to pull on-chain data, check wallet activity, and everything in between.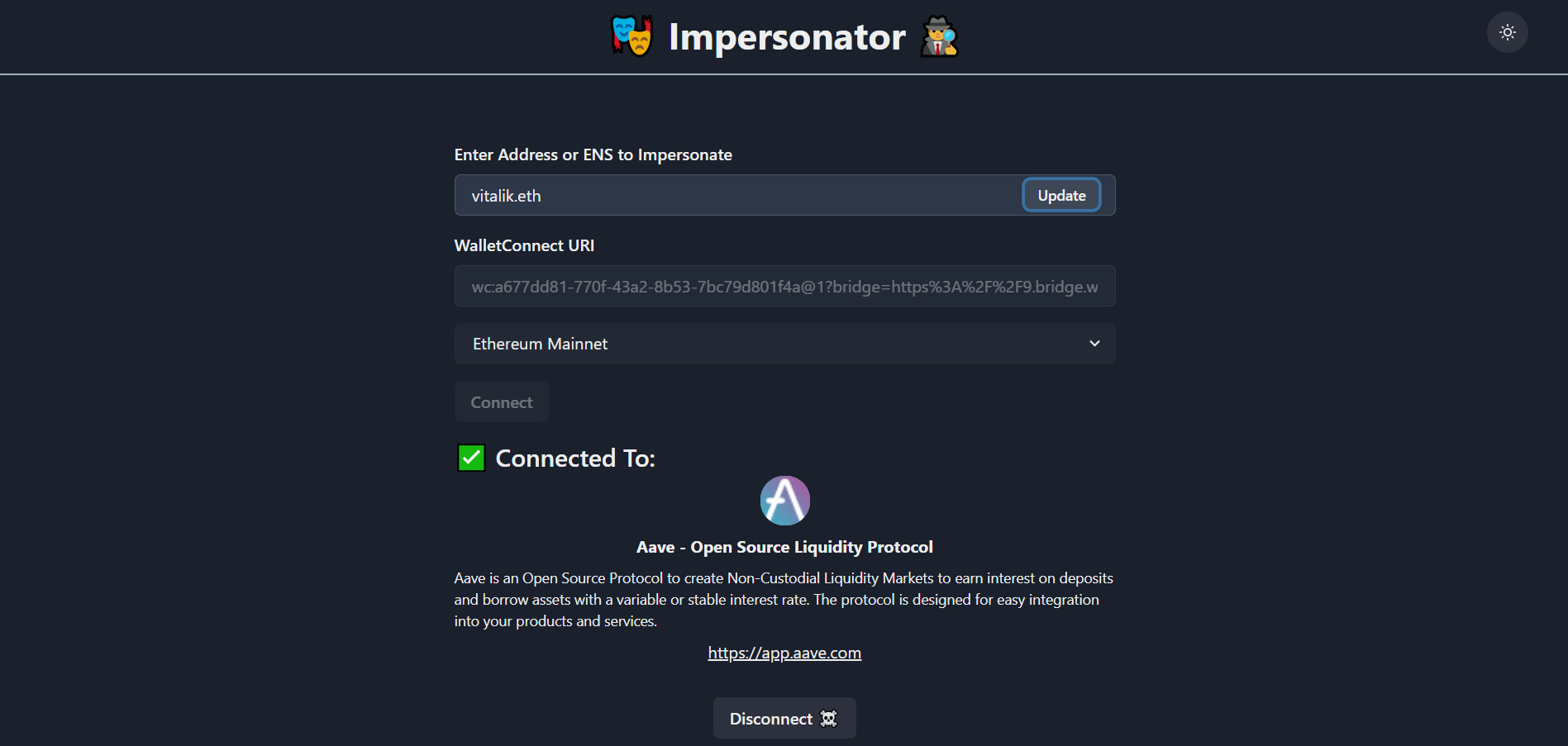 Impersonator: This tool allows an investigator to impersonate another Ethereum address via wallet connect. Being able to do that allows for some insight into what is happening on a contract level with a wallet address.
This is not an exhaustive list but these are a great starting point for you to explore if you want to become a Crypto Sleuth yourself.
Open Source Intelligence (OSINT) in Crypto Forensics Investigation
OSINT is a set of techniques used to gather information about individuals, companies, or organizations from publicly available sources.
Crypto forensics investigators use OSINT techniques to identify patterns, correlations, and other relevant data.
When the identity of the scammer gets known through the authorities, OSINT skills come in handy to track the criminal across the internet to gauge what they might be involved in.
The results from on-chain and OSINT investigation are tied together to form a strong case that then is passed on to the legal authorities for further processing.
To get started with how investigators should build their thinking processes we recommend a book called the Art Of Attack by Maxie Reynolds.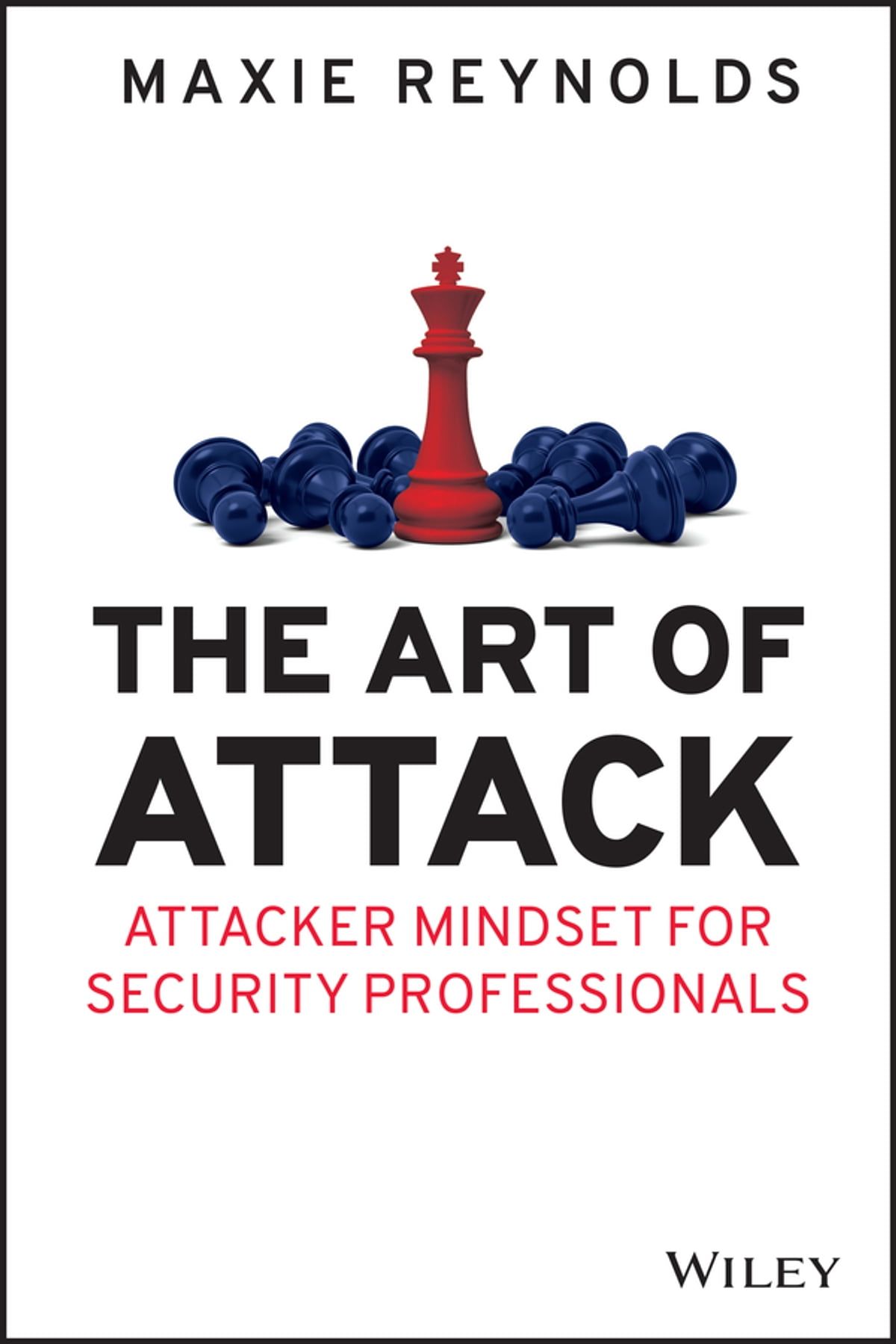 Salaries. How much do Crypto Forensics Investigators make?
Salaries in crypto forensics can vary widely depending on the level of experience and location. According to job postings on various online job boards, the average salary for a Crypto Forensics Investigator is around $100,000 to $150,000 per year. However, this can go up to over $200,000 for experienced investigators. Freelance consultants can earn even more depending on their clients and the complexity of the cases they take on. Furthermore, individuals who have relevant certifications, such as the Certified Crypto Forensics Investigator (CCFI), may have higher salaries due to their specialized skills and knowledge. With the increasing demand for these professionals, salaries are expected to remain high in the foreseeable future. If you already working in Forensics, you can submit your salary anonymously here.
How to market yourself as a Crypto Forensics Investigator
Once you have added a few investigations under your belt you must look at how to market yourself better so you can enter the job market with a bang
Build a strong resume:
We have an ongoing resume review series on our YouTube to help you build a resume that stands out in a pile of hundreds that the companies receive every single day.
We also have an article on building a strong resume based on the STAR methodology on our blog which should get you started with a bang!
Build your online presence:
You can build on social media platforms like Twitter and LinkedIn to publish your investigations which act as a proof of work when you meet potential employers.
Additionally building a strong personal brand in the crypto space on a platform like Twitter can bring in a lot of inbound interest from others who might want to work with you.
Partner with others:
Crypto forensics is not an easy job so partnering with a fellow sleuth can help you propel your investigation.
If you both share your results through social media you can also build a strong personal brand while cross promoting each other in the process.
Pro bono work:
Doing pro bono work is a great way to help others in need while building your own body of work that you can share with other potential clients in the future.
To summarize
A career in crypto forensics investigation is very rewarding, emotionally as well as financially and there are many resources available to help you get started.
It's all available at the click of a button, from online certifications to recognized people sharing their processes in the form of Twitter threads and blogs.
So what are you waiting for?
Start building your skills and become a crypto detective to catch bad guys who scam innocent crypto investors!
Make sure to keep an eye on Crypto Forensics jobs listed on our site too!