Crypto Companies that share your values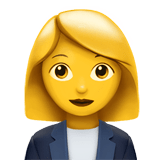 Find top 2199 growing cryptocurrency & blockchain companies for March 2023.
Learn their stories, company culture, why they're the companies you should work for.
Showing 51 companies out of 2199. Page 4 of 43.
We exist to make Web3 brands matter

A new Layer 1 with 2m+ users that combines the best of BTC & ETH together

Your digital wealth partner

Zenon knows doers are unrecruitable, so it gave them a leaderless network.

The future of automation is here.

"Community destination to trade NFTs"

A cutting-edge, smart-drinks company

Cryptoeconomics is Civilization Architecture

A web3 focused VC catering to emerging markets

The building blocks of asset management

Be a part of something big with PINTU

Wallet | Banking | Crypto payments

Algorithmic crypto trading, made easy!

New Metaverse in Stealth Mode

Universal Access to Banking

The conquest of the Blockchain space

"Telling the stories that change the world"

The full potential of your trading

"Stop searching for the best prices"

We make Web3 simple, by showing you what happens at the smart contract level in a human-readable format.

Customer Support for Web3

"Connect CEX & DEFI. Be Omniscient. Be Efficient."

Network, collab, and grow together.

Ultimate play-to-earn survival game

Web3 gaming company focused on top-quality games with crypto and NFT elements

Our vision is to create generation defining games that grant power and ownership to the players who play them.

Accelerating the Blockchain Revolution

A stable payments EVM blockchain designed for fast and inexpensive transactions.

MintWorld is a web3 based 2D Monster Catcher RPG with blockchain collectibles

Native Spanish? Love sports? Join us!

Trust Less. Connect More.

Leading white-label loyalty on the blockchain

An relay chain running communication protocols on it

On-chain random number generator DAO

HUMANS is creating an all-in-one platform for AI-based creation and governance with an initial focus on synthetic media.