Crypto Companies that share your values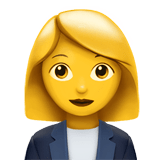 Find top 2199 growing cryptocurrency & blockchain companies for March 2023.
Learn their stories, company culture, why they're the companies you should work for.
Showing 51 companies out of 2199. Page 5 of 43.
Embed curates, powers and activates metaverse communities.

blockowl cap™ was created with a mission of providing de-risked crypto investments.

Cutting Edge Web3 Solutions That Advance Humanity

Leading NFT and Gaming ecosystem

The smarter side of crypto

Buy Real Estate with Crypto in Seconds

Create your coin for FREE and Monetize yourself!

Powering the Future of Gaming

Combining Real Estate and Crypto

The Mobile Frontier of Gamefi, where all gamers can play, build, earn, and share with the world.

Empower web3 communities to engage their audience in an immersive world

Bringing reason and reliability to DeFi

Making your mint machine go brrrrr

Give people the freedom to collaborate.

EWN - dedicated to providing the most up-to-date and impactful news stories in crypto.

Web3 Subscriptions & Earn

Native Omnichain Yield Aggregator

The Banking Stack for DeFi

The biggest IPFS/Filecoin Mining Platform

The Core Gateway to cryptocurrency adoption

Fintech based on technology and noble values

Looking for a creative writer to put together a storyline for our NFT project

A DeFi protocol that offers the first EUR decentralized stablecoin, the Parallel token (PAR).

The Play to Earn platform powering gamers, creators, & guilds in the Metaverse.

First Metaverse based Finance Protocol on Solana

World of V's is the first green, gas-free NFT marketplace built on the VeChain blockchain where digital content creators can share their work in an engaging, fun way.

Building Communities Through Games

A custodial crypto-investment platform for staking core crypto assets like Bitcoin, Ethereum and DeFi markets.

Building next-gen social games in web3

SuperWorld is the Virtual World in augmented reality, mapped onto the real world, and allowing users to create, discover, and monetize content in AR

Accessible Financial Service for Metaverse with One Simple Integration.

We buy, scale, and grow crypto online businesses.

We're looking for a Marketing Pro / potential Co-Founder for our NFT & P2E projects

A novel, Layer-0 blockchain for event data in Web3, powered by Proof-of-Time.

Sustainable, American Bitcoin Mining!

We create blockchain protocol-driven games that LAST FOREVER.