Ethereum Jobs
Find Ethereum jobs that will maximize your potential with a rewarding career. Ethereum is at the forefront of the new Crypto economy that will expand value transfer across borders and platforms.
Trusted by World's leading Blockchain Companies:

5d

2w

4w

4w

3w

4w

Today

3w

2w

2w

3w

1d

2w

2w

Today
Last Month's Ethereum jobs
Could More Ethereum Jobs Come with the Ethereum Crypto Economy
Vitalik Buterin asked this rhetorical question when he delivered his DevCon V presentation in 2019, "What did Satoshi Nakamoto invent?" The obvious answer was, of course, Bitcoin. Vitalik however, was alluding to something else: Crypto Economics. When you say Crypto Economics several things come to mind. You may be thinking about Ethereum jobs for developers, more Dapp startups, jobs for NFT artists, and more opportunities for everyone, but he was alluding to something far more complex.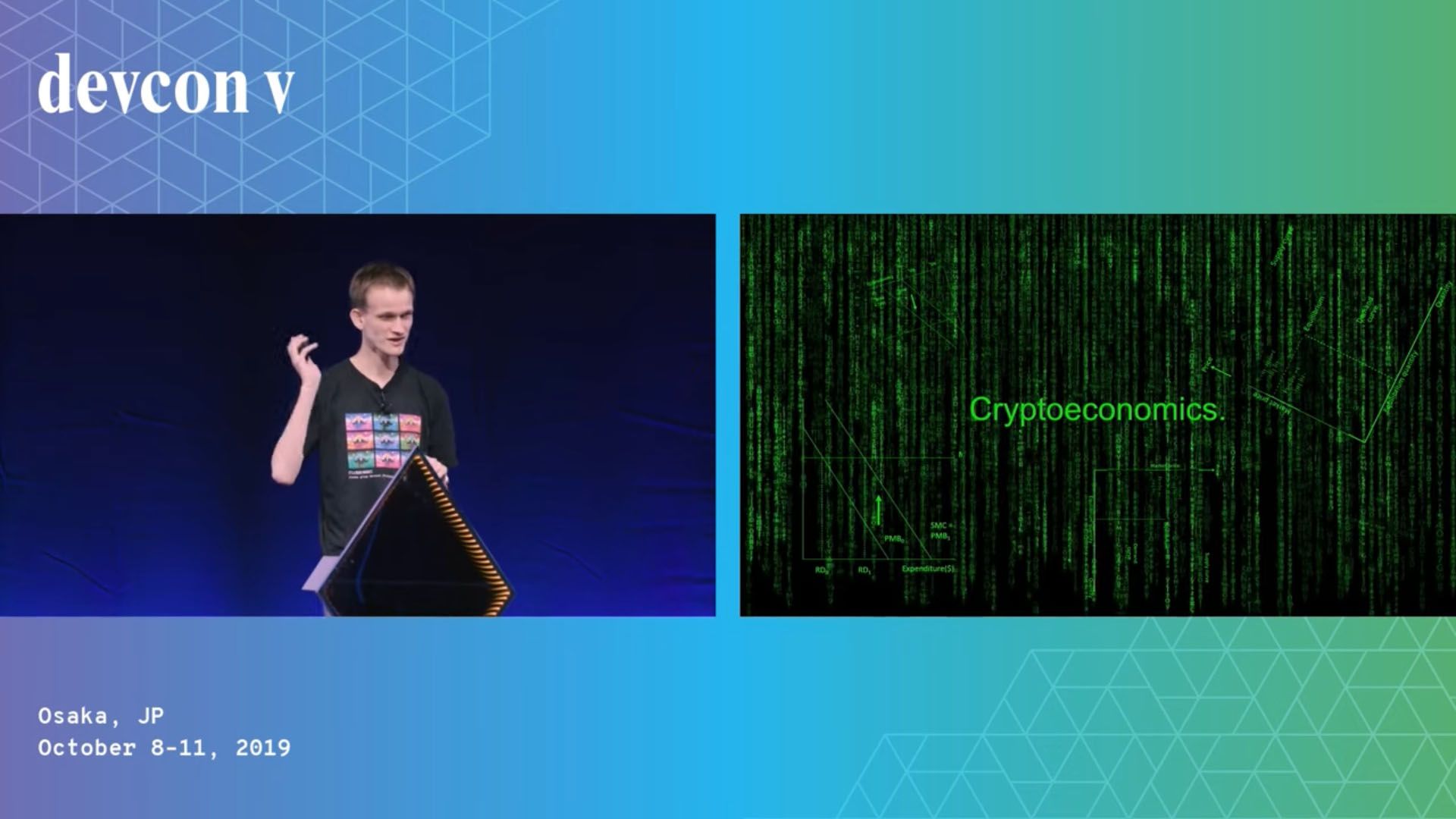 Buterin describes crypto-economics as the "Use of economic incentives to provide guarantees about applications." Further elaborated, this necessitated the verification of the correctness of data using cryptographic approaches.
Could the allusion to crypto-economics come in the form of EIP 1559?
The current fee system in Ethereum was heavily criticized for dampening its greater potential. Before EIP-1559, miners profited lucratively from mining Ethereum but the bid-fee system hampered the user experience.
This has diminished end-user enthusiasm for Ethereum adoption. It should come as no surprise that miners have shown disapproval for changes that EIP-1559 proposes as early as 2020. Mining is a very lucrative field in the crypto economy of Ethereum. Last February 2021, mining revenue recorded over $1 billion according to The Block Crypto .
By 2021 however, Eimantas Žemaitis of CryptoNews.com quotes from Hasu and Georgios Konstantopoulos, regarding their research that miners are likely to warm up to EIP-1559.
Žemaitis has indicated five scenarios that could play out before July 2021. As of March 12, 2021, talks of a "Miner Revolt" have spurned Ethereum developers into a possible revolt.
Understanding Ethereum Jobs, Web3.0 Communities and Crypto Economics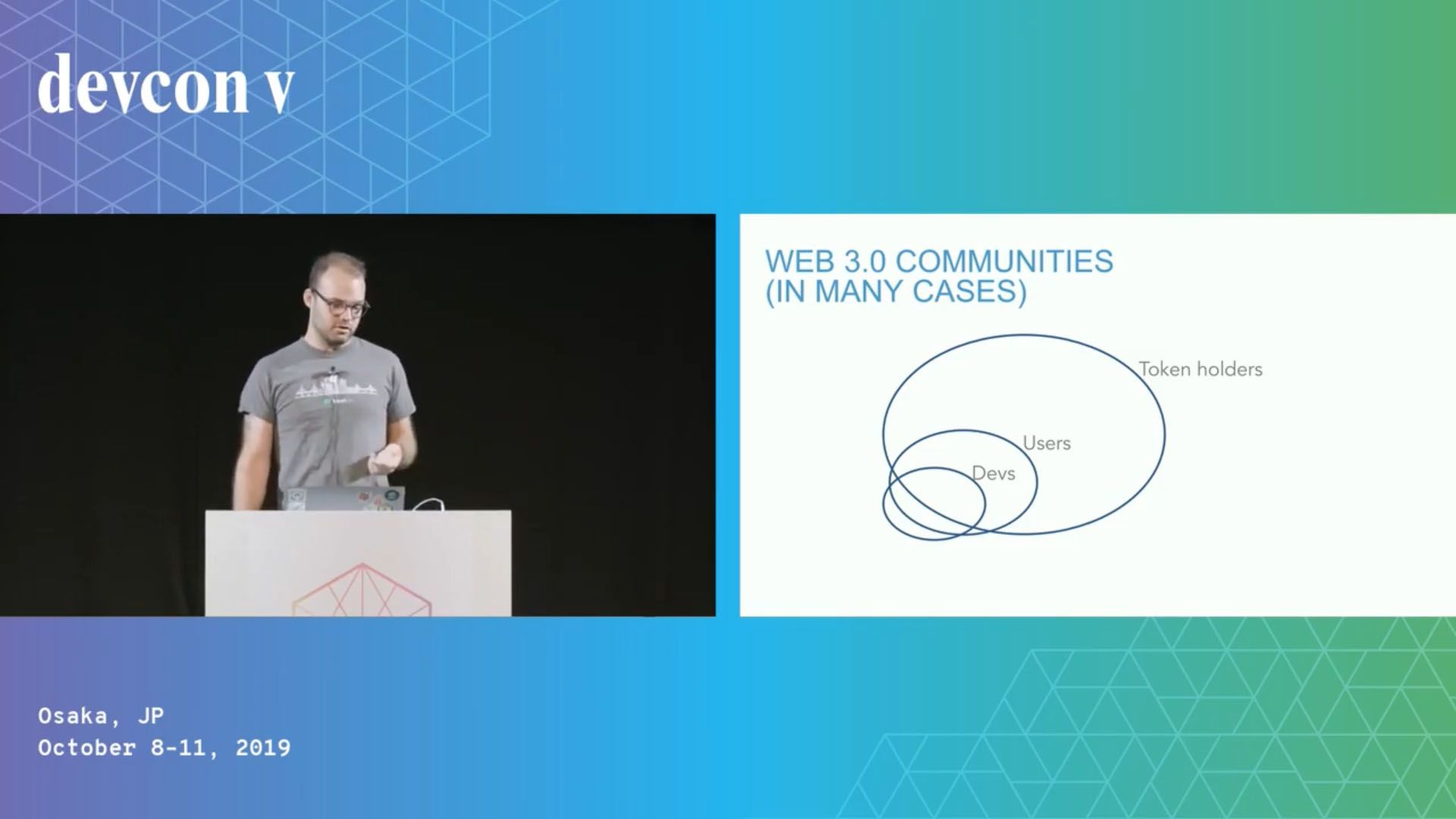 Andreas Wallendahl shares an interesting insight into the Ethereum community from the eyes of a developer. This graphic was shared during a presentation in Devcon V. The core of this paradigm, according to Andreas, are the developers.
In the presentation, he emphasized the need for Technical Community Managers to focus on "product" and the open-source contributors to each project. Ethereum jobs from this perspective would then rely on continuous iteration and interaction between the core, the users, and the general token holders.
By March 9, 2021, Hasu has this to say about Ethereum Miner's perspective regarding the Ethereum community
After reading r/EtherMining and watching miner Youtube for the last few weeks, I came to the conclusion that many miners have a totally different picture of Ethereum than we do

1) Most are convinced that devs make all the decisions, including about EIP-1559 pic.twitter.com/EE01ABGqQn

— Hasu (@hasufl) March 9, 2021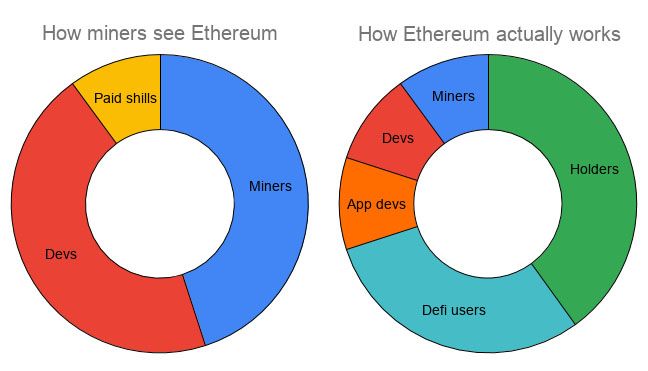 Source: @Hasu
Could EIP-1559 Create More Ethereum Jobs?
Interest has grown spectacularly in candidates with specialized knowledge relevant to Ethereum across this space. It's no surprise that even in the midst of a global recession the demand for competent staff has soared. This growth sector with over 500 members in the Ethereum Enterprise Alliance has employers searching for candidates who could fill the gap. It's a race that's only beginning as the community seeks to introduce industry-changing innovations in the world of finance.
EIP-1559 could signal a more balanced crypto-economic system for Ethereum as it improves UX and the fee model. Once the changes are implemented the community can look forward to a better and more balanced economic system.
Find the Ethereum career that's perfectly rewarding
Ethereum is more than just about cryptocurrencies and value transfer now, it's becoming the go-to asset of choice. This has a lot to do with the recasting of cryptocurrencies in a different mold. It's all tied to what economists would term 'the new normal' amidst the Covid-19 pandemic lockdowns. These lockdowns have spurned the largest exodus of Internet users to participate in the new global economy. This brave new digital economy needs to have a backbone that transcends the limitations of its centralized and traditional counterpart. Ethereum is ready, willing, and able to fill that gap. Begin your journey by perusing these Ethereum remote jobs and see which one meets your skill sets.
The Ethereum Foundation fast tracks the growth of the overall ecosystem
The race to cryptocurrency dominance isn't just about who has the highest market-capitalization (although It helps a lot!). Ethereum is firmly placed next only to Bitcoin with $173,000,000,000 in market cap. It's about growth. It's about nurturing crypto startups that fill a genuine need in this brave new world. Now, these Ethereum startups create Ethereum jobs and in bulk, create a vibrant economy that sustains itself. Since the movement is decentralized it's entirely possible to have very fulfilling Ethereum remote jobs that level the playing field for all.
The Ethereum Foundation is also instrumental in bringing together the brightest minds and marshaling its forces to educate everybody who wants to have Ethereum jobs. Together with the Ethereum Enterprise Alliance, the synergy between the two stimulates new pathways for exploration. Just 5 years ago, the idea of Non-Fungible tokens didn't exist. DeFi was an abbreviated form of the word "definitely".
Ethereum creates new businesses which create new Ethereum jobs Apart from being a blockchain engineer or Solidity wizard, this fast-growing industry is raring to see the brightest minds come up with the next new innovation. Whoever thought that becoming a CryptoKitty designer would be so financially and professionally rewarding. Here are a few Ethereum companies that are of note:
Dapper Labs - the studio designer of the Ethereum phenomenon Cryptokitties raised millions to do just that - conceive, create and breed blockchain felines. This pioneer has spurned the creation of a new growth area in Ethereum - that of Non-Fungible tokens.
PixelPlex which is based in New York, New York offers blockchain solutions for enterprise-level undertakings using Ethereum. Among many offerings, the upstart has the world of gamers enthralled with their software called Miniwager. Their tagline is catchy: "Win Ether playing games built with smart contracts on the Ethereum blockchain." The pay rate in PixelPlex competitively runs from $50 to $99 an hour.
ArcTouch is a company based in San Francisco that has redefined the space by offering Blockchain Software as a Service to various enterprises. It conducts Blockchain workshops for companies to help them assess the right blockchain solution for their requirements. Their tag line is "We build lovable apps and products". They also view themselves as a Dapp Development company. Similarly, the pay-rate is good at $55 to $99/hour.
Everyone can have Ethereum jobs The Ethereum Foundation is dedicated to bringing the power of the Ethereum blockchain as the backbone of the new economy. The Ethereum jobs presented above are but a few of the examples that prove that anything is indeed possible with this new technology. We're no longer in the conceptualization phase and are just entering the golden age of Ethereum jobs. Anyone with the motivation to learn, adapt and educate themselves can aspire for a radical reinvention of their companies. Arctouch as an example proves that.
It's only up to you to take that first shot, apply for Ethereum jobs that will transform your life.
Hiring Ethereum Talent?
Start hiring!
Crypto Jobs List is featured on:
We've got a really strong looking shortlist and will be having calls all through this week with those. I'm quite pleased with the results.
We recently switched to using Crypto Jobs List as our primary crypto job board provider, and I have been pretty impressed thus far with the talent coming through. The latest feature of having a dashboard is a game changer, so thank you!
Kevin here, founder of Floating Point Group. I just wanted to say that you guys are killing it. Some of our best applicants are coming from your site. Very happy with what we're seeing so far!
I'd recommend using Crypto Jobs List if you're looking to hire someone in crypto, they cater to a number of different skill sets including marketing and community sales and business development traders and of course, developers and engineers. We hired our CMO here!
What made CJL stand out from other options? The availability of talent that was really passionate about working in the crypto space. We received 150+ applications, interviewed 10 and hired the one from Crypto Jobs List.
The team have received over a dozen high-quality job applications in less than a week to this post. It has been very effective and would highly recommend. Service is excellent, UX simple. Thanks Crypto Jobs List!
Great experience. We have had excellent candidates via Raman and the Crypto Jobs List platform. Will definitely use again as we build out other components of the team!
We've gotten great leads for developers from Crypto Jobs List. I'm definitely a continuous user going forward!
The quality of the candidates are by far more relevant and experienced than on other boards. They are in the crypto space and have the past experience to hit the ground running.
We posted on Crypto Jobs List looking for marketing help with community engagement, digital marketing and social media and found not one, but two highly qualified candidates within days! We interviewed and hired them within three weeks.
Let me give you my feedback. I think it would be useful to you. Your site drives more qualified leads than AngelList. Thanks for the follow up! Next position I'll repeat with you.
Hiring Ethereum Talent?
Start hiring!